Playmor - Child Care Services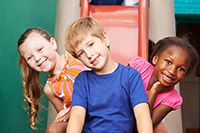 INDOOR PLAY AREA:
Our gym's indoor play area will keeps your kids entertained and active throughout their entire stay. With so much to offer they will run and play for hours and build healthy fitness habits. Your kids will break a sweat while you are able to break a sweat of your own out on the gym floor.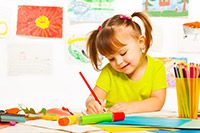 EDUCATIONAL, ARTS & CRAFTS CREATION:
Arts and crafts are fun for children and the young-at-heart! These art & craft activities cover a wide range of subjects for young artists, future artisanal bookmakers, potential puppeteers, and more. These aren't just arts and crafts for kids; they're fun for the whole family too! Our selection of art projects for kids, DIY activities, and decoration ideas also provide excellent inspiration for craft ideas for kids. Try some of these activities with your children, and have fun with crafts for kids to make.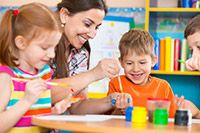 12 HOURS OF DAILY OPERATIONS:
Enjoy the benefits of our child care program 12 hours a day, every week day! We are trying to provide a suitable environment for the working parent who has a hard time getting to the gym by providing the very best in child care services. With 12 hours of service, making time to come to the gym should be much easier and your kids will love coming everyday.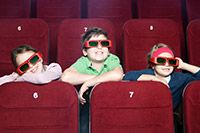 MOVIE THEATER:
Kids can enjoy all the movie classics from Disney, Pixar and more. We will always be showing educational videos and motivating movies to inspire young minds as well.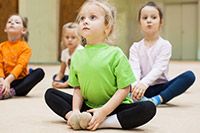 KID'S YOUTH FITNESS PROGRAM:
Our Kid's Muscle program is designed to create active lifestyles and active muscles to keep kids of ages moving. Kids will run, jump, climb, and stretch to keep those small super active bodies in shape.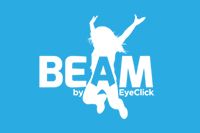 BEAM ARCADE BY EYECLICK
Dozens of Games to Play. One Space to Play Them All. From highly-active competitive sports games to energetic collaborative games, to colorful patterns, to educational preschool scenarios, BEAM has something for everyone. And with new games added every month, the entertainment possibilities are only going to get bigger.
membership sign up
Join the Impact Fitness community today! If you have any questions please contact us at info@impactfitness-club.com.