Our team
When it comes to our gym staff, we hire only the best because we want to be able to give our members what they need and more from their local gym. Our trainers and staff members are passionate about helping our members to achieve their fitness goals, motivating them every step of the way so that they can achieve whatever it is they have come into our gym to do. Meet our staff below!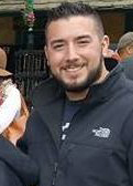 ANDREW LAWTON
CEO/President
ACSM CPT
Andrew is a 12 year Army Veteran with 2 tours to Iraq and Afghanistan both as a Military Police Officer and a Forward Observer with the Infantry, to include 2 years with the US Army Honor Guard. He also has over 16+ years of fitness experience that ranges from the lowest level job to the highest, his ability to motivate and produce has allowed him to help others reach their dreams and better themselves. He is a beloved father of 3 children, 2 dogs, 4 cats and an amazing wife who also has experience in the health/medical industry. On his off time, he likes to spend time with his family going hiking, playing football and on other occasions stay in and play a variety of video games.
Andrew's motto "The strong exist, not to feed off of the weak, but to protect them!"
MATTHEW PHANEUF
Assistant General Manager
Action CPT and Advanced Nutrition
Matt is a 7 year Air Force veteran as a member of security forces as well as a Delayed Entry Program instructor. Fitness has always been a big part of how he lives and runs his life to stay in his best shape and help others do the same. When not in the gym he spends most of his free time with his fiancé and his dogs doing whatever it is they can to be outdoors or just having fun with family and friends playing sports or video games.
Matthew's motto: "No matter how many steps something is going to take in life it's the first step that matters the most."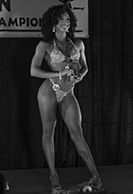 ATIANA CARABALLO
Front Desk Manager
Atiana has been a member of the Impact Fitness family since 2018. Through her time with us she has grown professionally and as an athlete. She is now one of our most reliable managers, handling the front and playmor employees. Atiana has also completed and won her first bodybuilding competition in 2021. This has motivated her to start the process to become a trainer. Her drive and dedication to help others is motivating, let her impact your life next!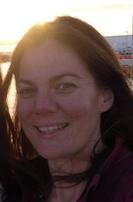 WENDY BOUTIN
Group Fitness Director, Personal Trainer and Group Fitness Instructor
NASM-CPT, NASM-CNC, AFAA Primary GFI, Certified in Spinning, Barre, Pilates, Yoga, Pumped Up Strength®, CPR/First Aid
Wendy is a seasoned group fitness instructor, who has taught a variety of classes for the last fifteen years. She previously developed and tested software for a large insurance company and taught classes at their wellness facility as a hobby. That hobby grew into a passion. That passion turned into a way of life and she hasn't looked back. Today, she is able to share her years of passion, knowledge, and experience by leading trendy, as well as traditional style class formats for members, while also mentoring less experienced instructors. By nature, she is always excited to try new things and, by profession, you'll often find her looking for new ways to develop her teaching skills. Her current hobbies include anything outdoors, adventurous, and self-propelled. She loves biking, golfing, disc golfing, hiking, kayaking, paddle-boarding, and romping her two dogs, Brady and Brooklyn, in the woods.
Wendy's motto "Get comfortable with uncomfortable; try new things."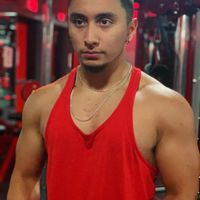 ETHAN POOVAKAD
Account Manager
Ethan is new to the fitness industry but is currently looking to become more actively involved. He enjoys participating in multiple sports including soccer, basketball, and wrestling. In his down time he likes to play video games, listen to music, and spend time with his friends and family.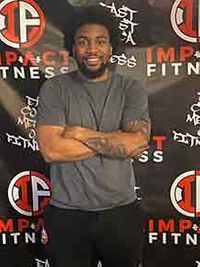 MARCUS ASHTON
Front Desk, Personal Trainer, and Group Fitness Instructor
Marcus was born and raised in Worcester, MA. He loves sports and video games and is inspired to reach his full potential in physical fitness at Impact Fitness.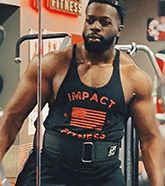 CORNELIOUS DUKES
Front Desk, Personal Trainer
ISSA Certified Personal Trainer / Bodybuilding Specialization
Cornelious is an army veteran of 5 years as a Combat Engineer with the 18th Airborne Corps. He grew up playing football , basketball, and running track, so fitness has always been apart of his life. In his free time he likes to listen to music, play video games, and watch sports.Andrew's motto "The strong exist, not to feed off of the weak, but to protect them!"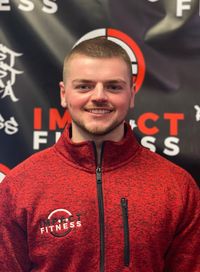 CASEY GREEN
Front Desk, Personal Trainer
ISSA Certified Personal Trainer
Casey is a graduate of Bridgewater State University where he played football and studied business management. After graduating Casey began his career in the fitness industry at Impact Fitness. During his personal fitness journey, Casey was able to transform his body by losing more than 50lbs and developing an athletic build. Casey is now a coach and personal trainer and enjoys helping our valued members reach any and all of their fitness goals.
Casey's motto "He who sweats more in training bleeds less in war."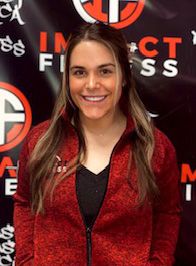 CHRISTINA MCALLEN
Front Desk and Playmor Specialist
Christina is a dual marketing and communications major studying at Assumption University. While she is going to school she also has her real estate license in Connecticut. She has both participated and coached gymnastics and cheerleading. With working up front and in Playmor she loves helping and meeting new people everyday!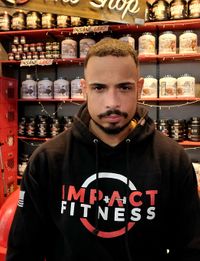 AARON TORRES
Front Desk
Aaron joined the Impact Fitness family as a member while he accomplished a significant weight loss transformation; a journey worth more than 200lbs! He is new to the fitness industry and he considers himself a student of life, always looking to learn more and self improve. He loves setting and accomplishing goals and learning anything life has to offer.
Aaron's motto: "Quantum mechanics states : Reality is what you choose it to be. I believe the future is what you make."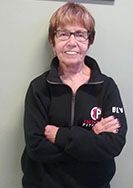 BEVERLY KEENAN
Playmor Specialist
Beverly has eight years experience in childcare and is retired from Reliant Medical Group. She enjoys traveling, reading, gardening, and spending time with her grandchildren, family and friends.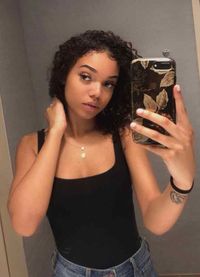 EMOND ASIAMAH
Playmor Specialist
Emond is 20 years old, a sophomore at Worcester State University and she loves working at Impact Fitness!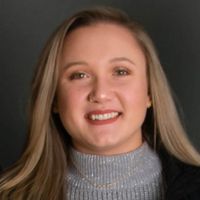 GABRIELA RIBEIRO
Playmor Specialist and Front Desk
Gabriela is a new addition to our team in Playmor and our Front Desk Staff. She currently resides in Worcester, but as the daughter of an Air Force Veteran, she's had the opportunity to travel and experience many other parts of the country. Due to her mother's influence as a personal trainer and wellness advocate, she also grew up with a passion for the fitness industry.
As a former Division III varsity track and field athlete at Worcester State, she began weightlifting at 13 years old to enhance her performance and continues to do so. During her high school and college sports career, she was a top three nationally ranked athlete in the hammer throw.
Gabriela is currently pursuing her license in real estate and hopes to be licensed in not only Massachusetts, but also Connecticut and Rhode Island. While you can find her mostly in Playmor, she also enjoys working as a bartender and any other entrepreneurial opportunities she can find. She has found her experience at Impact so far to be very rewarding and is eager to see where it takes her!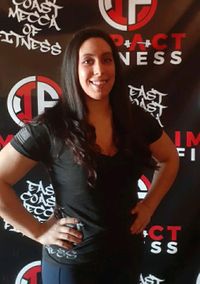 STEPHANIE JOUKI
Personal Trainer
Stephanie has always been a fitness enthusiast ever since she was little; attending dance, swim and gymnastics lessons. She started teaching dance at the age of 16 and fell in love with being able to teach, guide and inspire others to follow their dreams. Alongside teaching dance Stephanie also started to coach gymnastics, pole dance and crossfit and acquired her personal training certificate in 2012. She has been actively training in various fitness programs since then and has helped many clients along the way in achieving their goals!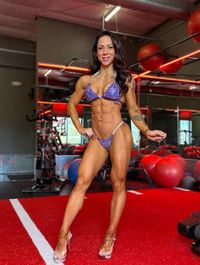 SHAVONNE TEDSTONE
Personal Trainer
ISSA CPT CPR/AED
Shavonne has been in the fitness industry and competing since 2014. She has been passionate about fitness and bodybuilding for many many years. Her goal is to help guide people to achieve their fitness goals and live a healthier lifestyle. She's excited and proud to be a part of the Impact Fitness family. She is also a full time hair stylist and has been behind the chair for 12 years. She loves what she does…fitness and hair…making people look and feel their best.
Shavonne's Motto: Motivation is what gets you started….. habit is what keeps you going.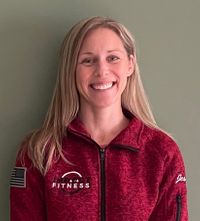 JESSICA BOSSOLT
Personal Trainer and Group Fitness Instructor
AFAA CPT, AFAA Primary GFI, Yoga, HIIT, and Indoor Cycling, CPR/AED
After many years of studying yoga and meditation Jessica became certified to teach yoga in 2005. She has been teaching Hatha yoga, prenatal/postnatal yoga, and power yoga ever since. Slowly, she expanded her certifications to general group fitness classes, cycling classes, and HIIT classes. She has a background in occupational therapy, which allows her to adapt activities to students of all levels and abilities.
Jessica's motto: "Do something today that your future self will thank you for!"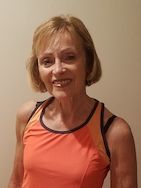 PATTI DESTO
Group Fitness Instructor
Certified AFAA Primary GFI, SilverSneakers®, and BOOM®
Patti has been teaching exercise classes for many years. Although, she still teaches Step and Muscle/Cardio classes, she has been teaching Senior Fitness for 4 years and just loves it. She loves their enthusiasm and willingness to try new things, but the most rewarding part is that they notice results almost immediately.
Patti is married, has 3 grown children, 7 grandchildren and 3 wonderful little dogs, Henry, Dorothy and Lizzie Lu, all rescued from shelters. She enjoys hiking, going to Maine for long weekends, reading and just hanging out with friends.
Patti's motto: "You are never too old to start some form of exercise. Move it or lose it is really true!"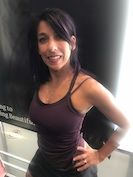 AMY LECLAIRE
Group Fitness Instructor
Certified in Zumba®, SilverSneakers FLEX®, and CPR
Amy has been teaching Zumba at Impact Fitness since its opening in 2018. Her classes boast a range of ages and fitness levels, and are marked by numerous years of dance experience (Sally McDermott Dance Studios of Auburn), innovative fitness routines, and extensive education. She holds a Masters of Education in Creative Arts from Lesley University, where she specialized in choreography and Creative Movement. Whether trying Amy's Zumba class as a first-timer or working out as a veteran student; members typically leave class feeling energized, fit, and successful. Amy also works as a professional writer for the Yankee Xpress Publication, where she authors the popular dog column, Living ON with Lincoln. Amy is passionate about the art of creating playlists that are interesting, fun, cardio-conscious, and varied in genre.
Amy's motto: "Kindness matters."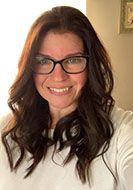 HEATHER LEMIRE
Group Fitness Instructor
Certified in Group Fitness, Spinning, Pilates, Personal Training and CPR
Heather has been teaching fitness classes for 5 years. She has a passion for helping people and seeing them work hard to achieve their goals. She enjoys running and has completed 5 marathons and many other road races. When she is not running or in the gym, Heather works as an Executive Assistant at Dell Technologies, loves being outside with her horses and dogs.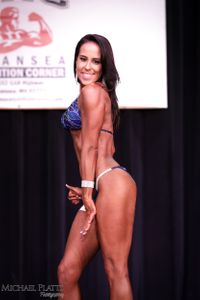 TANYA PIERRE
Group Fitness Instructor
ISSA CPT, Medical Assistant Certification, CPR/AED
Tanya is a motivated fitness instructor who has been in group fitness since 2018. She has always had a passion for fitness which lead her to pursue a career in the industry. When she is not at the gym she is working per diem in urgent care as a medical assistant. Prior to fitness she has worked in Internal medicine for 12 years. Aside from work Tanya keeps busy with two kids and loves to cook and travel with her family.
Tanya's motto: "Each new day is an opportunity to improve yourself. TAKE IT and make the most out of it."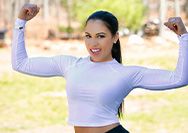 SANTA RODRIGUEZ
Group Fitness Instructor
Certified in Zumba®, Zumba® Toning and STRONG by Zumba®
Since Santa was a little girl she's always had a tremendous passion for dancing; it is one of the ways she releases her stress, but it also brings her creativity to life. She feels we all have a purpose to fulfill in this life and her purpose is to help people feel good about themselves. She lives in worcester, MA and has been a ZIN™ Member since May 2014. She absolutely loves being an instructor because it helps her connect with others' souls and she thinks that's beautiful.
Santa's motto: "Impact others. Impress God."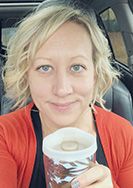 JESSICA SALIBA
Group Fitness Instructor
Certified in Barre, Zumba®, and Hip-Hop dance
Jessica has over 20 years of experience in the dance industry. She started dance training at a young age which eventually led to competitive dancing during her hghschool years. She joined the dance team in college and went on to teach both young children and adults ballet, tap, jazz and hip-hop classes. She soon found a love for teaching fitness-based dance classes and currently teaches barre, Zumba and the occasional hip-hop class. She is currently working on becoming a kick boxing instructor.
Jessica is the mom to two amazing little boys and works as a kindergarten teacher during the day. She enjoys staying active and eating tacos in her spare time.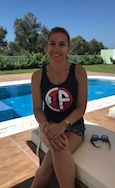 EVANGELIA SINGAS
Group Fitness Instructor
B.S. in Sports and Science, Certified in MOSSA Fight, Power, Ride, Active, Core, Les Mills The TRIP, Schwinn Cycling, and CPR
Evangelia has been a fitness instructor for many years, starting in Greece where she grew up and continued on when she moved to the United States. After taking a break to raise her two sons, she is teaching again and enjoying every minute.
From a young age, she was involved in a variety of sports, but track and field was her passion and she competed through college. She currently teaches at a few gyms in the local area. In her free time, she enjoys spending time with her family and going out with her friends.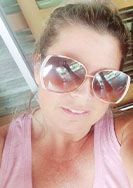 MELISSA VIDAL
Group Fitness Instructor
Melissa has been teaching group fitness classes for more than fifteen years. She was a stay-at-home mom of three and found teaching classes was a great way to get her workouts in and meet new people. After all these years, she still loves getting to meet new people and help them reach their fitness goals.
membership sign up
Join the Impact Fitness community today! If you have any questions please contact us at info@impactfitness-club.com.